Pythagoras – Partners of the German Compliance Conference 2023
---
We are Partners of the German Compliance Conference!
We are partners of the German Compliance Conference because we are convinced that the current exchange and further education around compliance, ESG and data protection are important and therefore indispensable. That is why we are happy to support the German Compliance Conference in 2023 and look forward to the collegial and professional exchange and a steep learning curve. Of course, we also hope for pleasant encounters and new acquaintances and perhaps even innovative cooperations.
Shall we meet at the German Compliance Conference 2023. 9 – 10 May 2023, in Frankfurt am Main at the Steigenberger Frankfurter Hof?
Then you have the opportunity to book an appointment with our compliance experts on site, as you did previously at the Federal Compliance Congress 2022 in Berlin.
We give you a brief look at the announced lectures below.
The official programme of the German Compliance Conference 2023
The first day of the conference: All about compliance
The programme includes interactive keynotes with exciting speakers such as
What really Matters – Compliance from the Perspective of a (Former) Chairman of a Criminal Panel at the Federal Supreme Court
Compliance learning curve? Data protection fine procedures from a regulatory perspective
Practical insights into compliance communication
We are looking forward to hearing what insights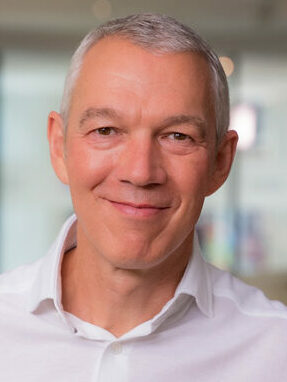 will bring from practice and what
https://www.ruw-fachkonferenzen.de/sprecher/dr-adriane-winter/
will convey through the contribution "Effective and efficient control of a CMS with the help of tool-driven control requirements for the compliance organisation".
Dr. Timo Handel – Addleshaw Goddard (Germany)/LLP
Dr. Handel offers advice on the "Practical handling of HinSchG stumbling blocks" (whistleblower protection) while Dr. Grosche asks "Whistleblower Protection Act? – What now?"
Second day of the Compliance Conference: Supply Chain Protection Act from a Compliance Perspective
On the second day of the Compliance Conference 2023, we expect exciting presentations around ESG and the Supply Chain Protection Act
LkSG and the Role of the Human Rights Officer from a Compliance Perspective
LkSG and Compliance: Life Hacks in CMS
The European Compliance Perspective: What regulators and investigators look for
What regulators and investigators look for, when deciding whether to offer an "out of court" disposal) – views from the U.K. and from France presented by the representatives of Addleshaw Goddard and Airbus
Managing compliance efficiently & effectively: A dilemma for compliance officers – especially in these times?
Let's talk, even if you're not coming to Frankfurt!?
You already have a topic on the tip of your tongue and would like to tackle the issues immediately with a compliance tool – simply a Book your consultancy and get advice from our compliance experts! We are here for you.
Would you like to receive our newsletter? It will keep you informed.
Don't worry, we rarely send newsletters to highlight new, important information, news and helpful tips on our blog. Just save the blog in your favourites.
"Rome wasn't built in a day"
It's been quiet for a long time. The reason for this is that we have been working intensively on the platform, event planning and on valuable content, including white papers and case studies, for you. Look forward to receiving new content – soon.
Thank you for your patience.